South Western Sydney Area Counselling Service
South Western Sydney Area Counselling Service (SWSACS) is a group of psychologists providing practical skills for people to deal with emotional and behavioural problems such as anxiety, depression, and relationship problems that affect their daily lives. Many people, at some time in their life, need professional help with their personal problems.
The role of a psychologist is to help you find solutions to the problems and challenges you may be facing at home, school, or work. It is often difficult to recognise when help is needed. SWSACS has experienced male and female psychologists working from offices at Cabramatta West.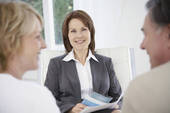 Our psychologists use evidence-based therapies such as Cognitive Behavioural Therapy (CBT) to achieve the best outcome for children, adolescents, couples, families and senior citizens. All psychologists are medicare approved.

In order to receive a Medicare rebate, you must be referred to a psychologist by an appropriate medical practitioner (GP, psychiatrist or paediatrician). The doctor must first make an assessment that you need the services of a psychologist.